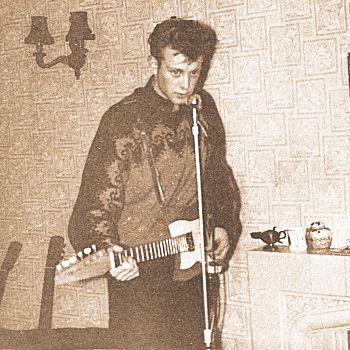 When The Beatles returned from their first stint in Hamburg Sutcliffe decided to stay behind. That gave them a problem, no bass player. Pete best suggested a friend Chas Newby. Newby joined The Beatles on stage for the first time on this day in 1960. The first of 4 gigs he played with them was at the Casbah Club in Liverpool.
The band played another 3 gigs in a way2 week period with Newby on bass. He impressed the others so much that John Lennon asked him to return with them to Hamburg. However Newby was intent on completing his education. He later became a maths teacher. He said that he he never regretted his decision.
The immediate effect on the band was that Paul Mccartney took to the bass. The line up was beginning to solidify .
---