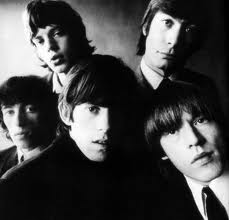 On this day in 1964 The Rolling Stones played the Empress Ballroom in Blackpool, UK and the show ended in a riot. In Response the council banned The Stones from ever playing there again.
The Stones in 1964 was not the all conquering band that we all came to know and love a few years later. True, that had released 2 singles "Come On" and " I wanna Be Your Man" but neither made them mega stars. The First, and quite frankly wonderful first album, "The Rolling Stones" had gone to number 1 in the UK. However, they still had a lot to learn. A UK tour in 1963 had seen them learning stage craft touring under Bo Diddley, Little Richard and The Everly Brothers.
Earlier in 1964 The Stones had undertaken their first, and disasterous US tour. Mocked on TV and largely ignored by most of the media Jagger described it as "A disaster".
So to their second tour of the UK. The bad boy image designed and developed by Andrew Loog Oldham went before them. "Would you let yopur daughter marry a Rolling Stone", the arrests for pissing in public, all that stuff was going on at about this time.
So, to Blackpool. Blackpool was England's most popular seaside resort. Popular, populist, and unbelievably tacky. The Empress Ballroom was an old theater that had staged rock and roll before, but the Stones were something else. The girls were screaming lads dancing, everything set for a good night out. Until. Pre-punk spitting started, aimed at Brian Jones, orchestrated by a man at the front by the stage. Keith Richard told him to stop encouraging the crowd to spit. He did not stop. Keith's answer? Simple stand on one of the mans hands (the man was that close to the stage) and then kick him in the head, a few times. That started the riot. Everything in sight was smashed, chairs,bottles, a piano, chandeliers (yes chandeliers). The damage was total. Reports put the cost of the damage at £4,000, £7,000 even £10,000 a huge amount at that time. Two policemen and more than 30 fans were injured, presumably someone with a very sore head.
The Blackpool Council met and banned The Stones from ever playing there again. They relented in 2008, saying that The Rolling Stones would be welcomed back. So far, Blackpool has not featured in The Stones' plans.
---