On This Day,  4th September, 1962, the Beatles entered EMI Studios at Abbey Road for the group's first proper recording session
Or perhaps not, according to your perspective.
They were there to record two songs for their debut single. The band was John, Paul, George, and Ringo – Ringo is the key to the 'perhaps not' comment.
Ringo had recently replaced Pete Best on drums.  On June 6th The Beatles, with Pete Best, had been to the EMI studios at 3 Abbey Road, St John's Wood, London.  On that day they recorded a number of songs including; Love Me Do, PS I Love You and Ask Me Why.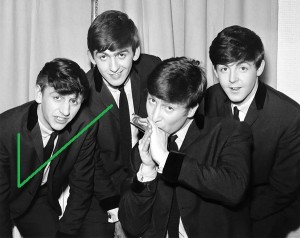 On 4th September they rehearsed a number of songs before going into studio 2 to record some songs, including the 3 from 6th June.  One interesting aspect of that day was that Geroge Martin, producer, was not convinced about the Fab Four's (or rather the dynamic duos) songwriting ability.  A self penned song for a B side was one thing, but he felt that they needed a 'proper' song for the A side.  With that in mind he handed them  "How Do You Do It," was which was written by a proven written by song writer Mitch Murray.  The lads were not happy, and eventually Love Me Do was released as the A side.
The recording of Martin's choice went well, quite probably done in just one take, but no one seems to quite remember.  They do remember the "new" Beatles recording "Love Me Do", however.  Ringo Starr took more that 15 takes to get the drum part right.  (Years later Paul would when asked if Ringo was the best drummer in the world said that Ringo was not even the best drummer in the Beatles!  Ringo eventually quit the band in a fit of pique when he discovered Paul going back into the studio at night to re-record Ringo's parts.  With friends like that…..)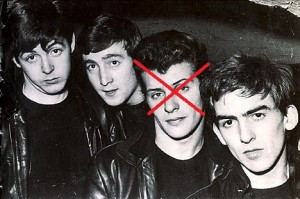 Anyway, after this first, or second, recording session the rest has become history, and music was changed forever!
---