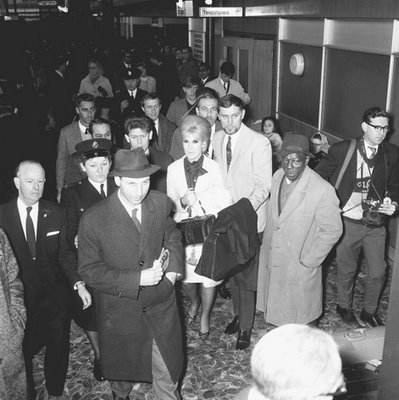 On this day, 15th December 1964, Dusty Springfield was deported from South Africa.
Her crime was to insist on playing to mix race audience outside of Cape Town.  This angered the white apartheid government.  The evil regime had her put on a plane back to the UK. The regime was, regarded as legitimate by the rest of the world at that time.
It was a brave move by a singer who had released her first album earlier in the year. Later in the year she was voted the UK's favourite female singer,not that this incident would have played any part in that.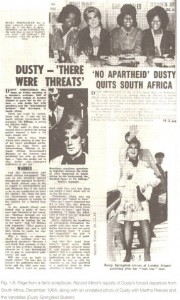 To her credit Dusty had a habit of standing up against bigots.  She refused to have footage of her touching Harry Belafonte's alarm during a USA TV special.  Resisting enormous pressure from sponsors she stood firm.
As she was escorted to the plane the black airport workers formed an impromptu guard of honour for her.
---