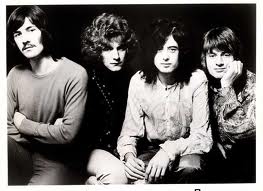 On this day in 1969 Led Zeppelin appeared at the Wheaton Youth Center, Wheaton, Illinois.  It was their first gig on their first North American tour.
Reportedly, there were only 55 paying customers.  That would make it the smallest audience they ever played to!  From small acorns, etc.  Their fee?  $250.
Although it was the night of Richard Nixon's inauguration I doubt if that was the reason for the poor showing…….
---