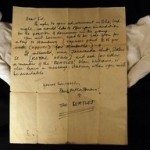 There is a letter going to be actioned that shows that The Beatles were looking for a drummer who would have replaced Pete Best.
In 1960 a drummer placed an advert in the Liverpool Echo the advert said "Drummer-Young-Free."
McCartney replied and the letter that going to auction is his reply; It is interesting because the letter invited the (unknown) drummer to an audition. It also said that the drummer should be prepared to drop everything and go off to Hamburg for 2 months. The letter said that the pay would be £18 per week. (Not too shabby in 1960).
So, this was not someone to replace Ringo – he replaced Pete Best a couple of years later. It was was someone to take to Hamburg instead of Pete Best. It is known that PB was in The Beatles, not so much because he was a great drummer but more that he had a drum kit!
Bruce Spicer, a well known Beatles Scholar said "This shows that Pete wasn't the only person they were interested in," Spizer said. "They needed a drummer and Pete was convenient. It makes sense that they would have responded to some drummer in Liverpool looking for work. My speculation is that two months in Hamburg intimidated him, maybe he didn't want to go and never replied. If he had responded, and if he was good, it might have changed everything."
It was in Hamburg that The Beatles grew into a tight and professional unit ready to take the world by storm. Years later Lennon said that The Beatles were the best rock band in the world at the time when they were playing in Hamburg. (He probably meant the later stints in Hamburg in '62 rather than the first one). He also said, "I might have been born in Liverpool – but I grew up in Hamburg"
Somewhere there is a man who was a drummer in his youth, who might have, just might have become the best known drummer in the world. Who he was we will probably never know. There are lots of unanswered questions; Did he have an audition? Was he offered the job? Did not bother to reply to Sir Paul 'cos he did not fancy Hamburg? How did this letter turn up being used as a bookmark in a book at a car boot sale? Why do I never find things like this when I go to car booties?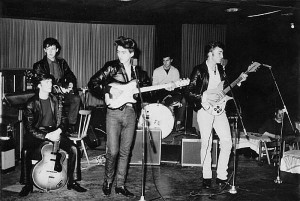 ---